Penne Rigate
Penne Rigate, bœuf aux épices douces et au miel
120g

Panzani Penne Rigate

½

L of water

200g

of beef filet

45

g of honey

20g

of soy sauce (salty)

3

g of sesame oil

45

g of sunflower oil

15g

of balsamic vinegar

90g

de poivron rouge

70g

d'oignon

2

branches de persil

1

branche d'oignon pays

4

piments végétariens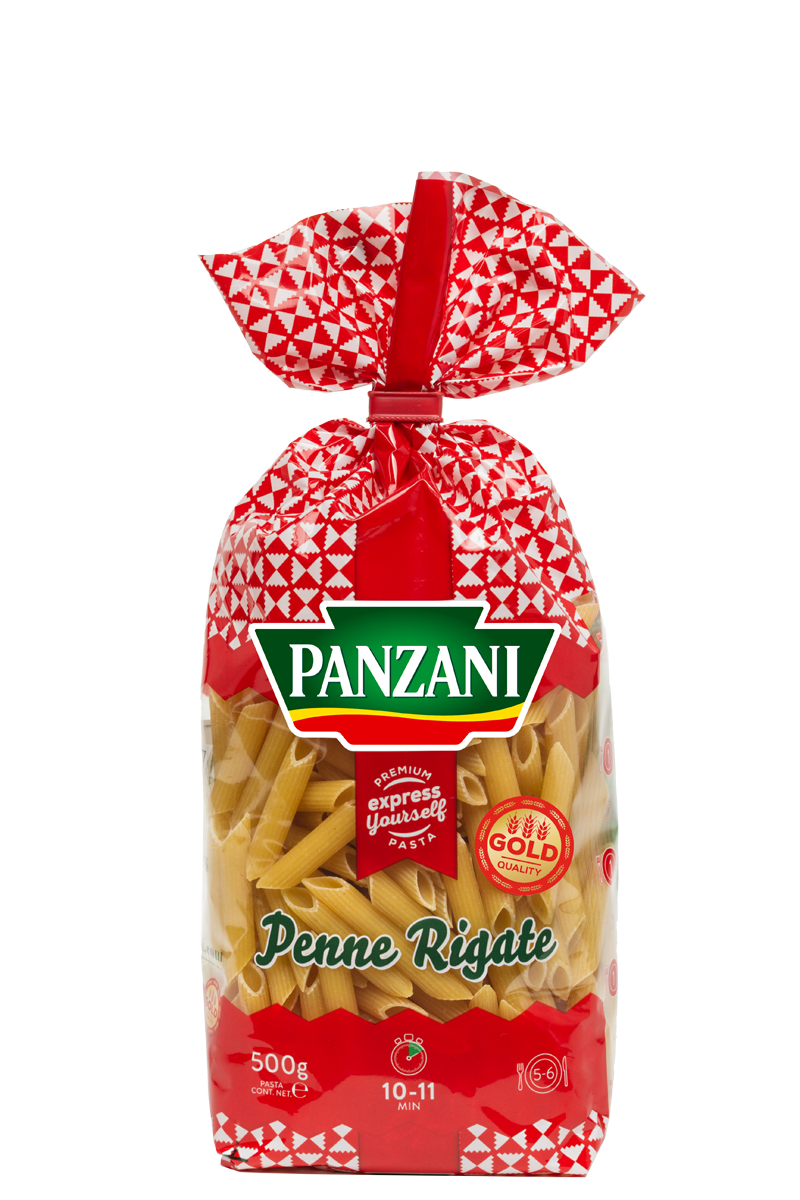 1. Cook the Penne Rigate in the salted water. Once cooked, drain and reserve 65g of cooking water.
2. Chop the pepper, onion and garlic into slices. Finely slice the green onion, a branch of parsley and two chilli peppers. Chop the beef into strips about 1 cm in thickness and in width.
3. In a frying pan, heat 2 tablespoons of sunflower oil, then throw in the chilled pasta. Lightly stir for 2 minutes until golden, then put in a salad bowl and set aside.
4. Pour a drizzle of olive oil into a skillet and brown the chicken in it for 3 minutes over high heat. After the chicken has been cooking for 2 minutes, add the peanuts to the frying pan and coat the chicken in them. Turn off the heat and cut the chicken into 1 cm thick slices.
5. Pour the rest of the sunflower oil into the pan, as well as the sesame oil, and cook the beef on high heat for 1 minute. Rapidly stir in the honey, then the soy sauce. Mix together for a few seconds and pour over the beef, the Penne Rigate and the vegetables. Stir together well, then add the vinegar. After 1 minute, add the reserved pasta cooking water. Stir in and stop cooking the dish.
6. Mince the 2 leftover chilli peppers and parsley. Add them to the dish, along with the lime juice.