Lasagne
Lasagnes aux poires caramélisées et au fromage blanc
12

sheets of Panzani Lasagne

750g

of whole-fat cottage cheese

0.5

l of whipping cream

2

eggs

4

large pears

150g

sugar

1

vanilla bean

1

tablespoon vanilla pudding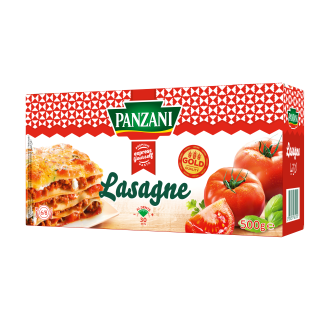 1. Peel, core and slice pears.
2. Melt the butter in a pan, add the pears and sprinkle with 50 g of sugar.
3. Cook until sugar caramelises and pear are golden. Whisk cottage cheese, whipping cream, eggs, 100g of sugar, vanilla pudding, and the seeds from vanilla bean until smooth. Add a little rum, if desired.
4. Pour a quarter of the cottage cheese mixture into a baking dish.
5. Cover with 4 sheets of lasagne and half of the pears. Repeat the process. The final layer of lasagne will be covered by the last quarter of the cottage cheese.
6. Cover the baking dish with aluminium foil and bake at 180 °C for 30 minutes.
7. Remove the foil and continue baking until golden.
8. Sprinkle sugar over the finished lasagne.