Pizza Sauce
Pizza poulet-mozza-courgette
1

carton of Panzani Pizza Sauce

200g

of ready-to-unroll pizza dough

8

cherry tomatoes

50g

of thin courgette strips

150g

of diced chicken

80g

of mozzarella

8

basil leaves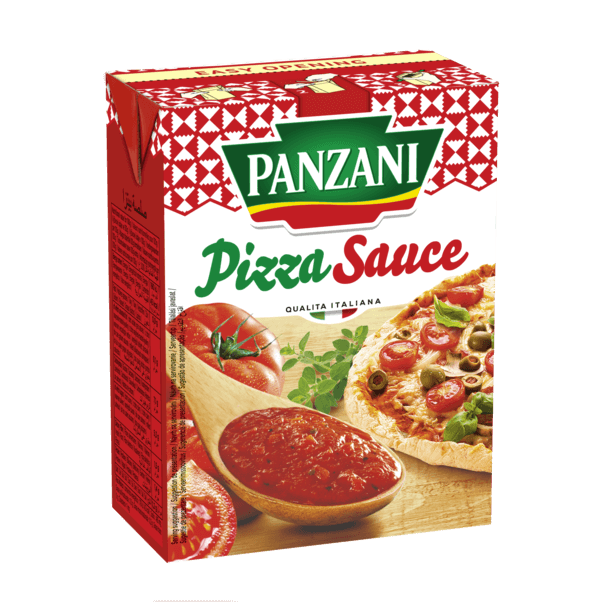 1. Roll the pizza dough out onto a pie plate or baking sheet.
2. Pour the Pizza Sauce on top and spread it out over the entire surface of the dough.
3. Lay the courgette strips, diced chicken, chopped mozzarella bits, and cherry tomatoes on top and put it all in the oven for 15 minutes on 230ºC.
4. Take the pizza out of the oven and scatter basil leaves on top. Serve immediately.