Lasagne
Lasagnes au poulet et aux champignons
400g

Panzani Lasagne

200g

of chicken

100g

sliced mushrooms

500ml

cream

60ml

milk

25g

of butter

2

garlic cloves

1

tsp nutmeg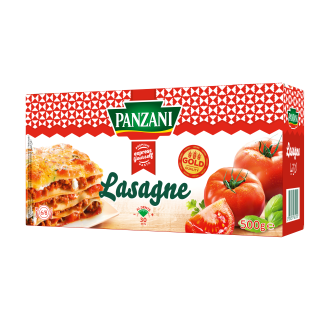 1. Poach the chicken breasts, let them cool, set aside and dice.
2. Clean, chop, and sauté the button mushrooms and set aside.
3. Make the bechamel sauce.
4. Mix it all together.
5. Spread a first layer of bechamel into the bottom of a dish, add the sheets of Lasagne into the middle, and top with another layer of bechamel.
6. Sprinkle with parmesan.
7. Bake about 30 minutes at 170 ° C (Th 5-6) and enjoy.