Penne Rigate + Pesto
Penne with Pesto, mozzarella balls and shrimp
350g

of Panzani Penne Rigate

5

tablespoons of Panzani Pesto

100g

of mozzarella balls

150g

of small peeled pink shrimp

1

slice of bread

1

clove garlic
Olive oil
Salt, pepper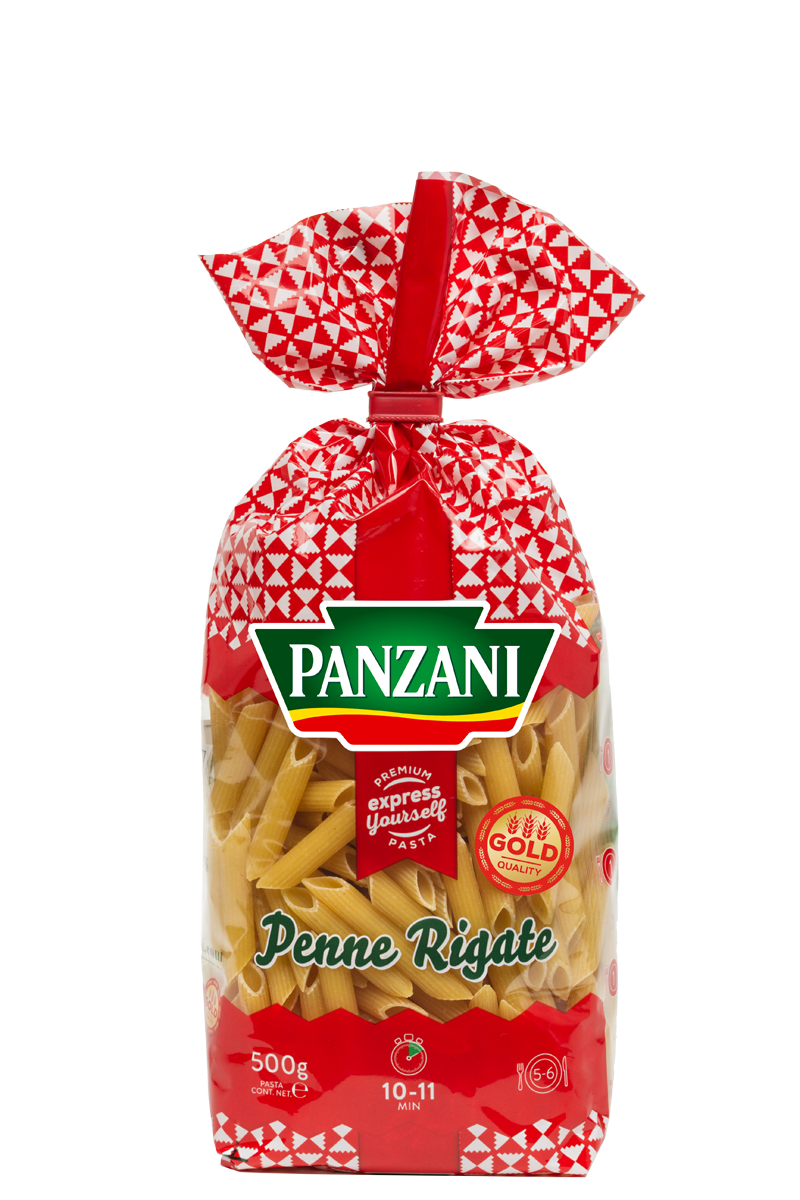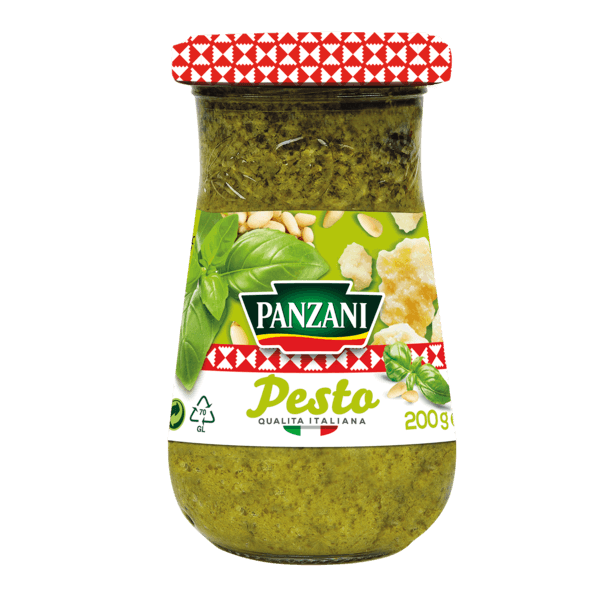 1. Cut the garlic clove in half and rub it onto the slice of bread.
2. Cut it into small cubes.
3. Heat (about 4 tablespoons) olive oil in a small skillet and add the bread croutons. Brown them on medium high heat.
4. Drain on paper towels.
5. Bring a pot of salted water to a boil and cook the Penne according to the time on the package.
6. Drain and pour into a skillet.
7. Add Pesto and warm it up on low heat.
8. Add the shrimp and the mozzarella balls.
9. Finally, top with the croutons and serve immediately.